Almost half of the year is gone and 2019 already seems rife with some heated acquisition in technology space. Here are 10 biggest of them in last 5 and half months with a disclosed acquisition amount.
1. Worldpay acquired by FIS at $35 billion
Access Free Data & Analytics Summit Videos>>
In March, FIS a global leader in financial services technology, announced $35 billion deal to acquire Worldpay. Worldpay is a payments technology company that processes over 40 billion transactions annually, supporting more than 300 payment types across 146 countries and 126 currencies. This is by far the biggest deal in payments tech industry. It also signaled the consolidation of fintech industry. FIS Chief Executive Gary Norcross said, "Scale matters in our rapidly changing industry".
---
2. Salesforce to acquire Tableau for $15.7 billion
By far the biggest acquisition done by Salesforce and biggest ever in the self-service BI space. In June, CRM leader Salesforce announced a $15.7 billion acquisition of data visualization leader Tableau. This came just a week after Google acquires another BI major Looker. Salesforce is known for mega-acquisitions such as these, and commonly acquires companies that add value to their vast suite of products. The last company acquired by Salesforce was MuleSoft, an integration platform for connecting Software-as-a-Service offerings and enterprise infrastructures in 2016.
---
3. Ultimate Software acquisition at $11 billion
In March, Ultimate Software announced the completion of its acquisition by an investor group led by Hellman & Friedman ("H&F"), a leading private equity investment firm. Ultimate Software is a leading global provider of human capital management (HCM) and employee experience solutions in the cloud. Scott Scherr, CEO, president, and founder of Ultimate said, "As a privately funded company, we now have increased ability to make long-term investment decisions that will benefit our customers, while still putting our people first—always,".
---
4. Nvidia to buy Mellanox for nearly $7 billion
In March, Nvidia scooped Israel based Mellanox at around $6.9 billion. Mellanox was a high-end networking equipment provider. The deal was Nvidia's biggest-ever acquisition and is expected to boost its business of making chips for data centers. Nvidia CEO Jensen Huang said, "Datacenters are the most important computers in the world today, and in the future – as the workloads continue to change triggered by artificial intelligence, machine learning, data analytics and data sciences – future datacenters of all kinds will be built like high performance computers".
---
5. Uber buys ride-hailing rival Careem for $3.1 billion
Ride hailing major Uber buys out its middle east rival Careem, just before its much-anticipated IPO. The motive behind this deal was straightforward – buyout rivals in a geography, in other words buy dominance in a geography. It was an important acquisition for Uber given it had to retreat from other geographies like China, Russia, and Southeast Asia. Careem is operational in 14 countries which means it gives Uber a dominant access to a vast region. Uber CEO Dara Khosrowshahi said about the deal, "build new products and try new ideas across not one, but two, strong brands,".
---
6. Twilio acquires SendGrid for $3 billion
In February, Twilio announced the completion of its acquisition of Sendgrid, the leading email API platform, at around $3 billion. Twilio builds enterprise communication softwares with services around voice, video & chat. Sendgrid did fit well with the overall offerings of Twilio given email has not been part of their arsenal till now. Twilio co-founder and CEO Jeff said, "We believe this is a once-in-a-lifetime opportunity to bring together the two-leading developer-focused communications platforms to create the unquestioned platform of choice for all companies looking to transform their customer engagement.".
---
7. Google to acquire Looker for $2.6 billion
Google Cloud CEO Thomas Kurian has set out some serious goals for the company to catch up with the rivals AWS and Microsoft in the cloud space. One of the biggest announcements since he took over the company's realm has come in the form of its plan to acquire business intelligence platform, Looker for a $2.6 billion in an all-cash deal. The last big deal for Google Cloud was the $625 million deal which it paid for Apigee in 2016. "We are excited to welcome Looker to Google Cloud and look forward to working together to help our customers solve some of their biggest challenges," said Sundar Pichai, CEO, Google.
---
8. HPE acquires Cray for $1.3 billion
In May, Hewlett Packard Enterprise said it will acquire the supercomputer makers Cray at $1.3 billion. Cray was founded in 1972 and have recently been contracted by government agencies to build 'world's first' exascale supercomputer. HPE CEO Antonio Neri said, "Cray is a global technology leader in supercomputing and shares our deep commitment to innovation. By combining our world-class teams and technology, we will have the opportunity to drive the next generation of high performance computing and play an important part in advancing the way people live and work."
---
9. F5 buys NGINX for $670 million
NGINX, Inc. is the company behind the popular open source project trusted of the same name and offers a suite of technologies for developing and delivering modern applications. In March, F5, a company that delivers cloud and security application services that enable organizations to embrace the infrastructure they choose without sacrificing speed and control, bought NGINX at around $670 million. François Locoh-Donou, President & CEO of F5 said, "By bringing F5's world-class application security and rich application services portfolio for improving performance, availability, and management together with NGINX's leading software application delivery and API management solutions, unparalleled credibility and brand recognition in the DevOps community, and massive open source user base, we bridge the divide between NetOps and DevOps with consistent application services across an enterprise's multi-cloud environment."
---
10. Qlik to Acquire Attunity for $560 million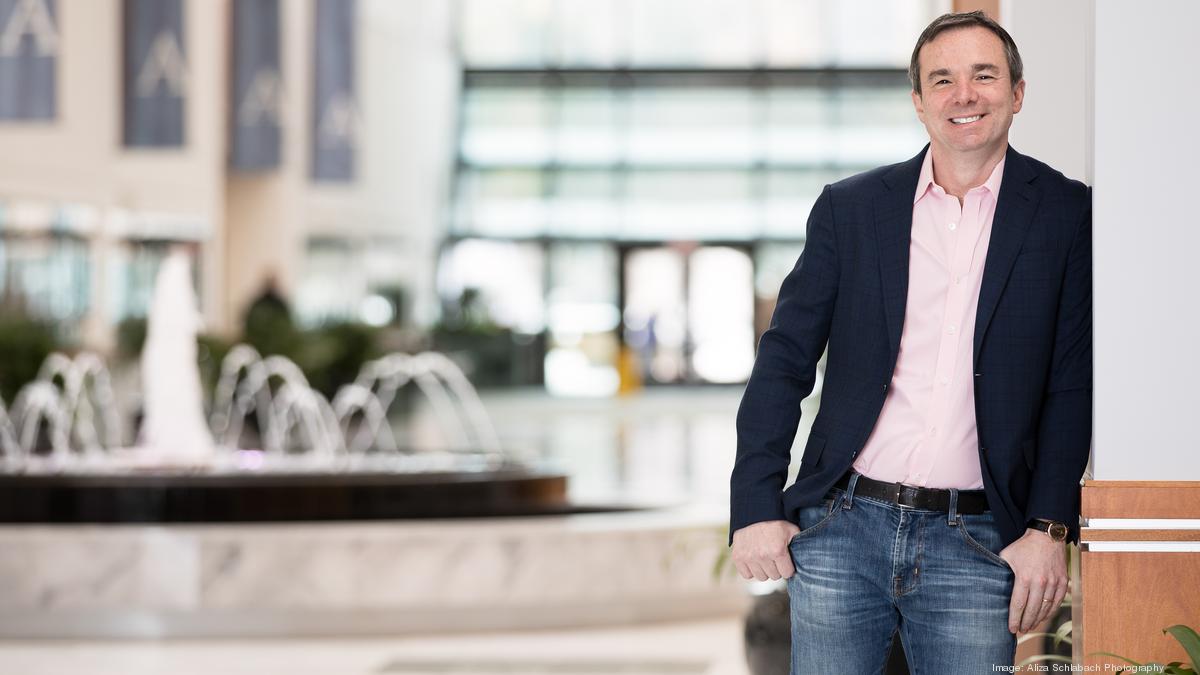 In February this year, BI major Qlik snagged Attunity, a company that facilitates data ingest, replication and integration of streaming and conventional data. Earlier, Qlik had acquired geospatial analytics company Idevio in January of 2017, and data catalog-focused Podium Data in July of 2018. "Attunity's strength in real-time data delivery across complex cloud environments will uniquely position Qlik to help customers lead with data and align their enterprise analytics strategy," Qlik CEO Mike Capone said.
---
Subscribe to our Newsletter
Get the latest updates and relevant offers by sharing your email.
---
Join our Telegram Group. Be part of an engaging community
Bhasker Gupta
Bhasker is a Data Science evangelist and practitioner with proven record of thought leadership and incubating analytics practices for various organizations. With over 16 years of experience in the area of Business Analytics, he is well recognized as an expert within the industry. Earlier, Bhasker worked as Vice President at Goldman Sachs. He is B.Tech from Indian Institute of Technology, Varanasi and MBA from Indian Institute of Management, Lucknow.